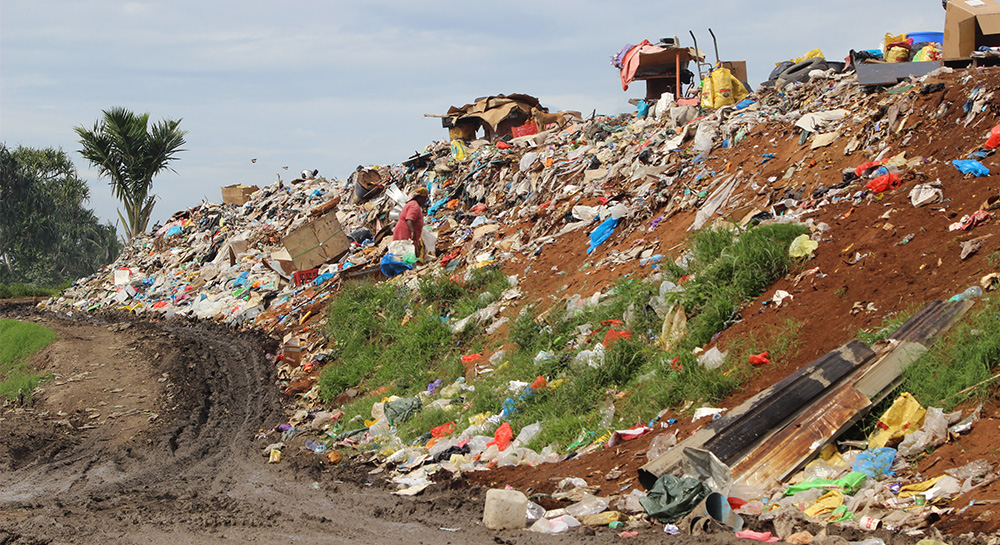 Solomon Islands has a rich environment with diverse marine and terrestrial biodiversity which is increasingly threatened by human-induced activities, including uncontrolled and poor waste management practices.
The country has a high population growth rate, and an expanding economy heavily dependent on imported products brought about by changes in consumption patterns.
This has created significant challenges due to the diversification of waste streams. Other prevalent waste streams such as hazardous waste and chemicals, liquid waste, health-care waste and electronic waste are becoming major concerns for the country. Management of these types of waste is crucial to ensuring the protection of the environment and people.
The lead agency tasked with the formulation of the National Waste Management and Pollution Control Strategy (NWMPCS) 2017–2026 is the Ministry of Environment, Climate Change, Disaster Management and Meteorology (MECDM) with a focus on managing waste and controlling pollution in the natural environment with the vision for clean, healthy and green happy isles.
The formulation of the NWMPCS 2016– 2024 is part of the ongoing efforts in the country to address the issue of waste and pollution as the country enters a period of rapid social and economic change. The national level initiatives to address waste rests with town councils and respective provincial stations and community.
This national strategy with provincial and town implementation contributes to achieving Sustainable Development Goal 11 and 12, Aichi Biodiversity Target 8, as well addressing SAMOA Pathway (71d).
The strategy was developed with the support of the Secretariat of the Pacific Regional Environment Programme (SPREP) and funding from the Japanese International Cooperation Agency (JICA) allowing the government to address the issue of solid waste and a platform for donors to help the country address solid waste management.
The NWMPCS aligns with the Cleaner Pacific 2025: Pacific Regional Waste and Pollution Management Strategy 2016–2025 for a cleaner Pacific.
The NWMPCS is in line with the Solomon Islands National Development Strategy (SINDS) and the Democratic Coalition for Change (DCCG) policy statement for ensuring protection and conservation of Solomon Islands resources, people and priorities, with emphasis on education, employment, health, happiness, sense of fulfilment and general well-being.
The strategy directly contributes to achieving Sustainable Development Goals 12.4 and 11.6, Conservation of Biodiversity (CBD) Aichi Target 8, as well as addressing SAMOA Pathway Statement 71d.
The waste management strategy and many useful resources and datasets are now available and accessible on the Solomon Islands data portal, and a copy of the National Waste Management and Pollution Control Strategy 2017-2026 can be found on the Solomon Islands national environment portal: https://solomonislands-data.sprep.org.